Singing, Yoga, Healing and Expanding Comfort Zones
In March, we went to Mexico. I know I already told you all about it and yet, there's something else I'd like to share that caught my attention.
First, though, in order for it to make sense, you need to know this seemingly unrelated other thing (don't worry - I'll pull it all together eventually).
14 months ago, I got my Body Awake Yoga Certification and I was very keen to start teaching classes. Online was the immediate solution (maybe you've even attended a class or two?)
For my own practice, I take regular online classes from Dr Sue Morter (my mentor) and during her savasana at the end of class, she plays music known as the Gayatri Mantra. Since it makes sense to emulate success, I thought I would do the same.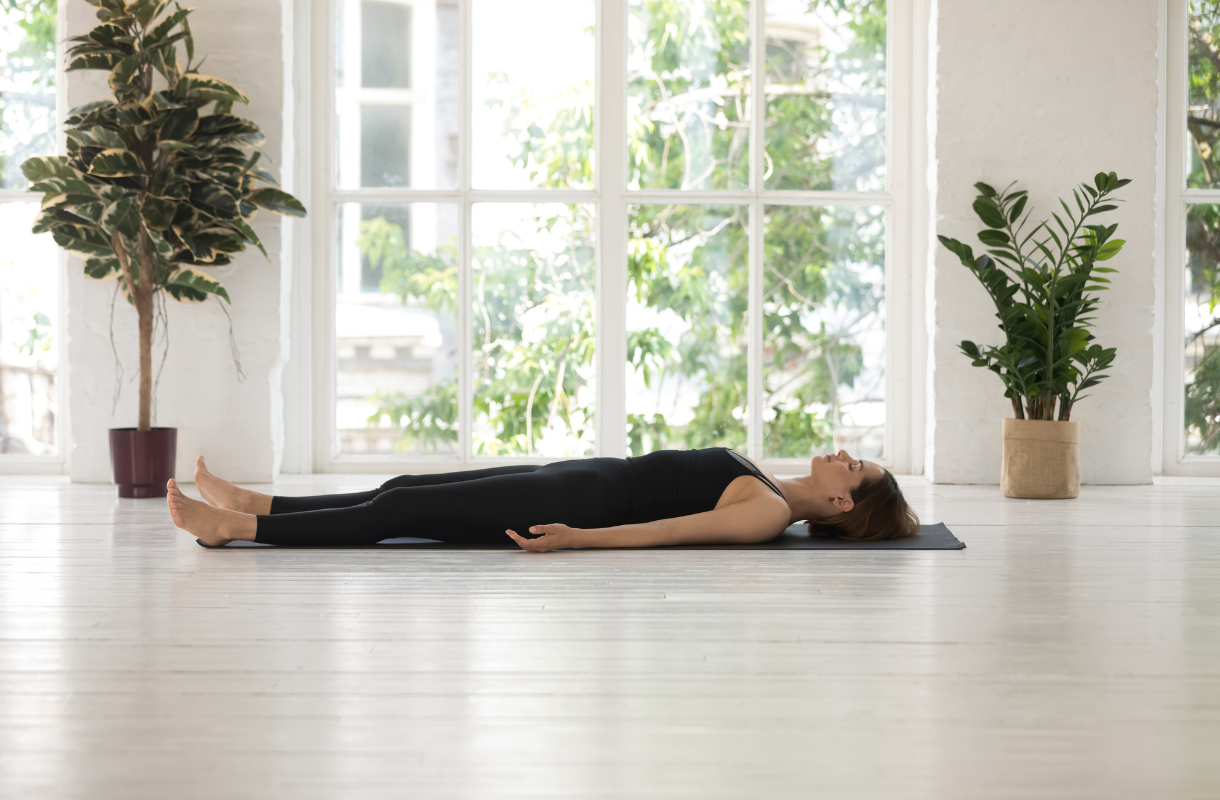 Then I realized that I don't have a team of people like Dr Sue does and so it wasn't super easeful to get a song going in my own savasana portion of class. What did seem (mostly) easeful was just singing the prayer myself. No technology required!
It felt a little uncomfortable to do it that way but I remembered someone telling me once that their yoga teacher sang to them during savasana, so it wasn't totally unheard of. Over time, it's just become normal and I like the ritual of it.
Back to Mexico. I had a massage/healing/shamanic session with a VERY gifted woman named Tonia. Like, seriously, I'd go back to Present Moment Resort just to have another session. It was that powerful.
What made it stand out from any other healing session I've ever had is that she started by cradling my head in her hands and saying a prayer in Spanish. Since I speak French and took one Spanish class in University, I picked up on the gist of it. She was calling in the angels, guides and other forces to help assist us during the session. I thought that was so profoundly meaningful and beautiful. It set the stage in a way I've never experienced.
And then it got even better.
Tonia sang to me! I gather it was part of the prayer and… wow. Being on the receiving end of the song was exceptional. I felt so profoundly loved, valued and treasured. The subsequent session was surely magical because of the love that came through the song. I've never felt like someone honoured my body temple in that way (including me). It gave me a whole new level of awe.
A few days later (still in Mexico), I was taking a yoga class with an instructor I really liked named Jade. She had great energy and a really connecting vibe.
Towards the end of the 90-minute class, we dropped into savasana as the waves crashed on the shore just a few feet away.
I pleasantly drifted off for a few moments and then was roused by a new sound. Being a little disoriented from wherever I went, I wasn't actually sure what was going on, so I had to crack my eye open a little to see what was happening.
Jade was playing the guitar and singing to us in savasana! Again, it was so special to be on the receiving end. On and on she sang while the tropical birds and ocean joined in. Her music was a total gift that landed in every cell of my body.
Now to tie it all together. As I mentioned, I had to venture outside of my comfort zone to sing in my own yoga classes. I'd never personally experienced a yoga teacher singing so it was a little weird.
However, I mustered up the courage to shine my light (because I do really like singing) and now I can do it without a second thought.
You know how when you shine your light it gives people other permission to do the same?
I totally felt that in Mexico. When Tonia and Jade shone their light through song, it really landed in me in a new way what a gift a song can be in an intimate situation like a healing session or a yoga class.
And so for you, is there something that you've been a little shy to do? Or perhaps uncomfortable or even terrified? If so, I encourage you to just do it because there are people out there who will feel as touched as I did when Tonia and Jade shone their light. I don't know how they felt while singing and it didn't matter at all to me. What I received was an amplified form of love that permeated my entire being. I can still feel it.
Hopefully, that gives you some encouragement to do that scary/uncomfortable thing. It will be totally worth it because love will be expanded. And that's all that really matters.
May you have a week where you magnify love all around you and receive big love in return.
With melodic love and glistening courage,
Christina
>Creator of Courageous Self-Care
>Proud belter-out-of-tunes in the car and other places (and just calm singer for savasana and the like)
>So excited that I just booked a Cosmic Facial! See the Christina Recommends section next week for more info. (Because you must know about Cosmic Facials.)
PS - The Energy Codes Book Study starts today and there's still time to join us. Click here for more info.
PPS - Want to experience the magique of yoga? Join us this Friday morning for a 45 minute class at 9:15am Mountain/8:15am Pacific. Register here at no cost.
I'm currently reading The Untethered Soul by Michael A. Singer, which is a total victory. My husband read it a long time ago and keeps re-reading it, so I'm celebrating that I finally got my hands on it.
Since I haven't finished it yet, I'm not ready to recommend it (although it is great). Instead, I would like to share another one of Michael Singer's books: The Surrender Experiment. I read it last year and was wowed. (And I've read a lot of books of the same nature so wowed is strong word here.)
The Surrender Experiment gave a really clear idea of what it means to surrender (it's not about giving up or waving a flag in defeat at all). Even though it's been many moons since I read it, I still think about it often and it helps to guide many of my decisions.
If you're looking for an impactful and practical book that is also interesting (and at times even jaw-dropping), check it out.
It's on Audible, probably at your library, local book store, used book store or here on Amazon:
I just love this song. (I know, I say that every week. What can I say? I'm passionate about great music…)
It's called They Move on Tracks of Never-Ending Light and I've used it at many a workshop (and many a person has asked me afterwards what the song was). It's instrumental and totally moving. Just try to not have a transformative experience whilst listening!
The band is called This Will Destroy You and what I love about their music is that they create it to be a musical journey. They recommend listening to their albums from beginning to end, which I've done, so I can confirm that it is indeed an experience.